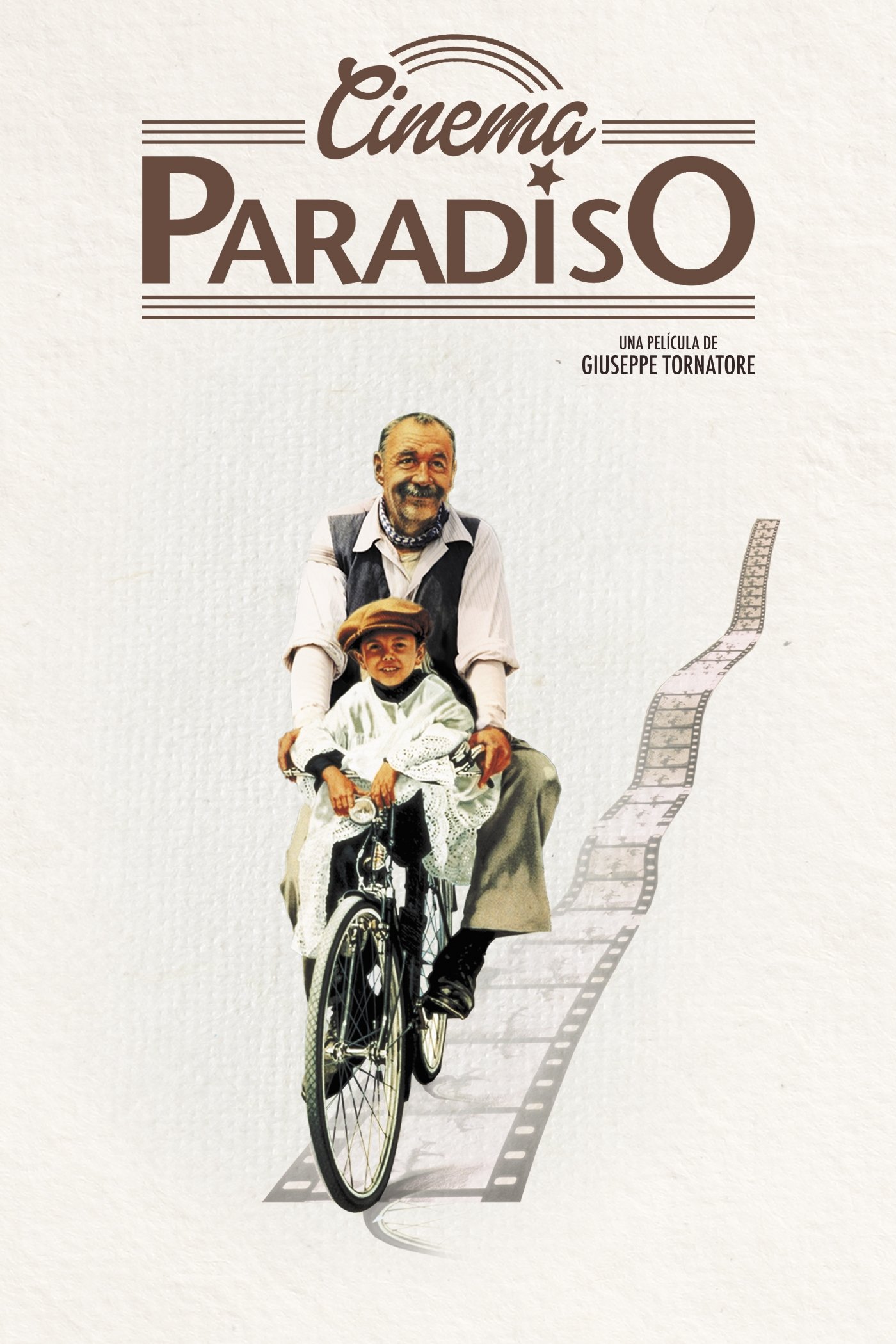 Having watched this masterpiece a few weeks back and still having it revolve in my mind till now surely tell me that this film had an impact on me that I can't understand yet. Cinema Paradiso is a 1988 Italian drama film directed by Giuseppe Tornatore. Giuseppe is also the director and writer of Malèna.
Spoilers ahead.
The film is available on YouTube. Watch here.
Cinema Paradiso is a story of a young boy named Salvatore whose only friend in the village is the projectionist at Cinema Paradiso. Cinema Paradiso is the lifeline of the villagers and is controlled by the village priest who watches all the films before they are screened to the public. He removes all the 'obscene' scenes like kissing, excessive affection or sex on screen. Salvatore however sneaks-in, in all these screenings and gets to watch the uncut version of all the films.
It seems like an ordinary story of a young boy but, from what I understand the story is really about the cinema hall- Cinema Paradiso. People are crazy for what is screened there and in the darkness many things happen. A man who sits in the balcony spits on those beneath him, an otherwise tough guy sheds tears in an emotional scene of a film, a mother feeds her baby, hell, people even have sex inside the cinema hall when a film is being screened. Just like the people who watch films in it, Cinema Paradiso also watches the people who come to watch the film.
The film is the allegory of itself. It's hard to explain in words the feeling it leaves behind. I was teary-eyed towards the end but my tears were misplaced(?). The obscene scenes that the priest removes are played in the end. An endless montage of people kissing, women tearing their tops apart and other similar obscene things are played on the screen but they make you emotional, there is nothing obscene about those scenes at that moment. Instead, there is a kind of happiness that you feel for the character.
Cinema Paradiso is a lot of things. It is a story of war, friendship, love but most of all it is a story of the love for cinema. A parallel is drawn between the life of Toto and Cinema Paradiso. Eventually, Toto leaves his village to pursue his career and returns back when he becomes Mr Di Vita- a big shot director in the Italian film industry. His return not only marks the end of his identity as Toto but, also the end of Cinema Paradiso.
To point out the feeling that this film leaves you behind with is probably nostalgia, and rightfully so because the story starts with Mr Di Vito remembering his childhood. He used to visit the projectionist named Alfredo and the two of them make a pair to be envied. Toto's father leaves to fight in the war so Alfredo acts as a father figure for him, giving him life advise and helping him sneak inside the cinema hall. Alfredo also helps him find the love of his life- A beautiful girl named Elana. Eventually, Alfredo advises Toto to leave the village and never come back. He returns back only when Alfredo dies and Mr Di Vita gets to meet all the faces that he used to see when he was Toto.
To be completely honest I cannot describe this film. I can only tell what it made me feel- it made me feel nostalgic for things that I have not even experienced. It made me cry out of joy when obscene scenes were playing on the screen and it made a mark in me that I cannot describe. Some films do that, they come back to you again and again even when you don't want them to.
It is said that you don't remember people, you remember how they made you feel. Is this true for cinema as well? I think it is, otherwise, why would cinema do this to anyone?